The architect Ludwig Mies van der Rohe once said, "It's not possible to go forward while looking back."
For those in the transportation industry, however, being able to see clearly behind you can make all of the difference between maintaining the safety and integrity of your rig and causing needless injury and property damage. In an effort to reduce the blind spots that make backing up dangerous, a new rule in 2018 will require vehicles to have greater rearview visibility.
New Regulation Overview
As of May 1, 2018, all new vehicles manufactured on or after that date with a gross weight rating of 10,000 pounds or less will be required to have a clear field of view for the ten-by-twenty-foot zone immediately behind the vehicle. An element of the Cameron Gulbransen Kids Transportation Safety Act of 2007—named after the two-year-old inspiration for the law, who was run over by his father's SUV when the rearview mirrors failed to show the boy immediately behind the vehicle—the rule is intended to make consumer-grade vehicles safe near children who are too small to be seen by drivers.
"Our SUV was anything but the safe vehicle we thought we had purchased. Had we only known about the reality of the large and dangerous blind spot we would have done things very differently," Cameron's father, Greg Gulbransen, wrote. "This story has happened to too many families and will continue to happen at an alarming rate if we as drivers are not informed about the real danger of driving vehicles with large blind spots."
With the rear-visibility section of the Federal Motor Vehicle Safety Standard (FMVSS 111) scheduled to change in less than a year, the question is: are you in compliance with the new regulations? If you are a fleet manager, manufacturer or distributor of transport equipment, or refitter/upfitter of trucking equipment that is subject to FMVSS 111, now is the time to prepare yourself for the new requirements.
What are the NTES's Rear Visibility FMVSS 111 Guidelines?
Code of Federal Regulations Title 49 Section 577.111 specifically addresses rear visibility for all vehicles that are under the auspices of Section 103 of the National Traffic and Motor Vehicle Safety Act of 1966, which includes all vehicles that can legally travel on the nation's highways.
Prior to May 2018, the regulation required the inside-mounted rearview mirror to have a 20-degree field of view and the driver's side external mirror to see a zone 2.4 meters from 10.7 meters behind the driver's eyes, barring obstruction from the vehicle itself.
The New Rules
The new requirements require that vehicles with a gross weight of 10,000 pounds or less must be equipped with a device that will give the driver an unobstructed 20-degree field of view immediately behind the vehicle. This field of view constitutes a ten-by-twenty-foot field behind the vehicle. The view image must automatically start within two seconds of starting the backing-up maneuver, deactivate after the vehicle has resumed forward motion or the driver turns it off, and post the image with minimal lag. This would include not only passenger automobiles but also certain models of Type A-1 school buses in the regulation's weight class.
The Impact
The National Highway Traffic Safety Administration argues that the new rule, whose title was changed from "Rearview Mirrors" to "Rear Visibility," was "the most effective and the most cost-effective" solution for protecting children and people with disabilities. The NHTSA estimates that approximately 79 fatalities and 148 injuries per year are attributed to straight trucks backing up. While most new vehicles already have rearview cameras as standard equipment, all affected vehicle manufacturers will be required to show to the NHTSA data to prove they are prepared to meet the 2018 compliance deadline.
As the NHTSA has received no scientific data supporting the argument that different types of vehicles require different rules, the only exemptions to this are motorcycles and trailers. "Backover crashes are not limited to any particular type of vehicle, and the agency is not aware of any vehicle type that categorically provides the driver with a sufficient rear field of view so as to avoid the types of backover incidents contemplated by Congress," the NHTSA wrote.
Getting in Compliance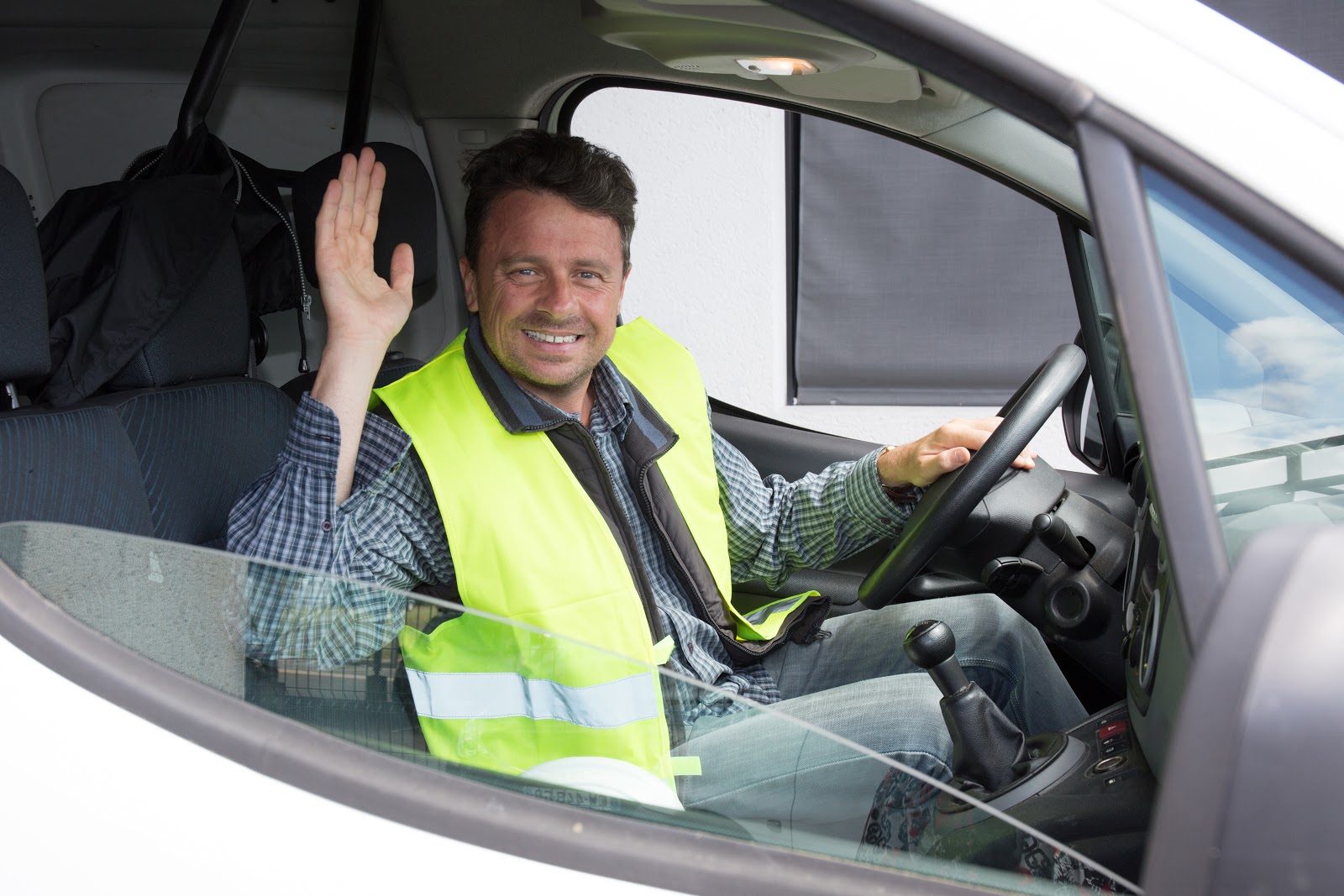 There are new rearview requirements for altered vehicles, too. According to the new rules, an altered vehicle that was completed on or after this date that was equipped with a rearview camera that already meets the new rearview requirements must continue to meet these requirements after the alterations. What this means is if the vehicle in question has an alteration that removes the rearview camera, such as a fender or pickup box removal, the rearview camera must be reinstalled in a position that would satisfy the field-of-view requirements.
If you intend to upfit your vehicle, it is important to make sure that your upfitter will comply with the new regulations while making changes to the vehicle. Responsibility for compliance lies with the end user.
Thinking Ahead and Preparing
While the current regulation applies only to lightweight vehicles, new rules on vehicles with a gross weight rating of 10,000 pounds or more is expected in the near future. For truck equipment distributors and upfitters, compliance with this new rule means understanding the requirement for relocating the camera to satisfy test requirements. This includes setting up seven specifically sized cylinders with either a horizontal or a vertical stripe on them along the perimeter of the ten-by-twenty-foot viewing area and being able to see them all with one camera view.
For fleet managers, compliance means knowing the requirements for upfitting their fleet vehicles. For equipment managers, compliance indicates an understanding of how to incorporate properly placed and complaint cameras into new vehicle designs. More information on how to conform to FMVSS 111 can be found in the FMVSS 111 Field of View Conformity Manual and Kit.
So, if you owned a box truck, for example, which has a rear field of view limited to traditional side-mounted mirrors, your vehicle will be out of compliance for FMVSS 111. While there is no requirement for a vehicle purchased before 2018 that does not have a rearview camera to get one, you may consider adding a backup camera to improve both driver and pedestrian safety. Having a driver switch between vehicles equipped with a rear camera system and those that is not equipped is opening up the possibility of safety issues. An excellent possibility for improving your rig's safety and compliance is our selection of rear cameras and monitors.
Choose the Safer Option!
If you are the owner of a lightweight commercial vehicle, it is worth your time to understand how FMVSS 111 will affect your business. Even if your vehicle is not subject to the new requirements, investing in enhanced rearview capabilities will make your vehicle safer and more responsive to pedestrian welfare. Adding a rearview camera may be a small change, but it is a positive change for the better.