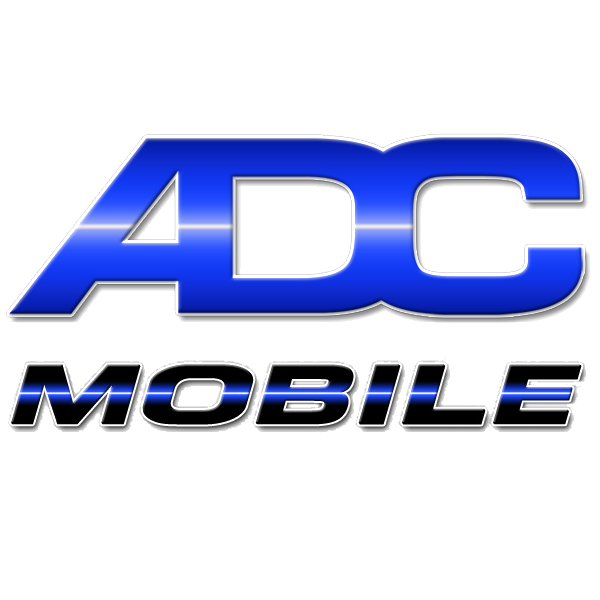 I've been an installer since talking my way into my first installation job two weeks after my 17th birthday, in 1976 at a small store called Sound Hound, in Auburn, WA. The owners, Ann & Dave Pigeon, overlooked my distinct lack of talent and tendency to break things in favor of my attitude, which was always to do my best at whatever the job was. After a few months, I eventually learned enough to not break so many things and actually do a fairly decent job (with 8 track players and CB's back then, it was a not too great a challenge!) Two years after I started, the store was sold, taken over by a local chain: Sounds on Wheels. I spent four years learning the car dealer side of the business, on the road, with the new owners.
In 1982, I had the opportunity to learn more about the custom side of the business with a new chain called Northwest Auto Sound, and within a year was shop manager of their Bellevue store. Within a year after that, I was Installation Manager of all eight stores in the chain, with over 70 installers in the bays…
By 1988, NW Auto Sound had gone out of business, so Sound Advice was the next stop – a great little store with great co-workers (including Ben Thompson – more on him later), but with an offer from Mobile Audio for more money and the chance to do some REALLY crazy systems in competition cars, I jumped at the chance. For two years, we were at the top of the car stereo heap in the Northwest – lots of cars, lots of money and lots of recognition. The team at Mobile Audio was one of the most creative and talented group of guys I ever worked with, and we did stuff in the early 90's that was groundbreaking in car audio. I was nominated for the Top Installer in the United States for three years running – 1990, 1991 & 1992, receiving a Top 12 award in 1991.
Personal issues forced a change of scenery from 1992 through 1999, when I raised my three sons from 4,5 & 7 years old as a single father, so career ambitions were most definitely put on hold. In 1999, my employer did something that had never happened before – he let me go. What seemed like a huge blow at the time turned out to be the best thing that had ever happened in my career!
For six months unemployment was the only income while I decided which way my life was going to go. With only $800 in the bank, I decided to start Advanced Digital Concepts and utilize the best asset I possessed – my skills honed during the previous 23 years – to make the living that had to support my sons and myself. I'd always looked at how others did business and thought I could do it better, by actually caring about my customers and trying as hard as humanly possible to offer a level of service that no one else could touch.
In the beginning, I bought an old station wagon, threw my tools in the back and drove to dealerships hoping to get a chance to do some work, parking where no one could see my vehicle (it was way too embarrassing to work out of), but doing every job I did get to the best of my ability. Over the course of the next three years, the business grew, with a succession of bigger and better vehicles and a more professional presentation, allowing progressively more flexibility and much better service for my customers.
Finally, in 2003, a HUGE upgrade to our fleet came to me via Dick Lynch at Jet Chevrolet. Dick "forced" me to upgrade to an Express van with a 12′ box on the back, which promised a much better work environment, and boy, was he right! Those work trucks were a dream to work out of and allowed me to do just about anything, anywhere – I was literally driving a fully contained shop on wheels, with a power 12′ awning to keep dry and cool, laptop and internet access to stay on top of the latest data, and fully stocked with all the product and tools to do just about anything without having to run anywhere for parts!
In the very beginning of this adventure, I swore that I would not expand until I found the right person – someone who had enough experience to do the job correctly, was trustworthy, and who would always do the right thing. In 2005, I hired Don Lenning as an outside salesperson. Don had decades of experience in the sales field and a keen grasp on the unique requirements of this type of business. Don was invaluable, allowing me to have more time to concentrate on other parts of the business, and we had a great time and grew the business until he retired in 2007.
In September of 2005, I hired Rick Nicol, a career installer who was a great addition to the team. At the time, Rick was my direct competition, running a mobile truck for local competitor Car Toys, and was growing extremely frustrated at their way of "taking care" of their dealers and felt in his heart he needed to offer a level of service to his dealers that their culture wouldn't allow. He was certainly right, and the results proved that our way of doing business works – his arrival allowed us to expand in ways never dreamed, and set the stage for further expansion ahead. Rick left us in 2011.
In May of 2007, I got a call from a very old friend and colleague, Ben Thompson, an installer since 1978 with whom I had worked 20 years prior at NW Auto Sound and Sound Advice, and who had in the meantime been shop manager at Car Toys and Innovative Audio before forming his own company – Ben's Car Audio in Auburn, WA. The retail end of the business hadn't been too kind to Ben, and he looked at our operation and decided it was most definitely a less stressful and more flexible environment that he could excel in. He joined ADC and has contributed his great understanding of all things technical to help with the myriad of situations we find ourselves in daily. Ben truly understands the complexity of the cars and the complexity of the business and appreciates that to provide outstanding customer service, we need to manage dozens of variables with each job and each customer – and do them ALL better than the customer expects us to! Once again, it would be very, very difficult to do the job without Ben.
Bryan Zielinski joined ADC in April of 2010 as our outside salesman and it's been a rocket ride ever since! Bryan started in mobile electronics as a nineteen year-old, and his background included not only mobile electronics sales, but he spent 5 years in F&I at the dealer level, which made him extremely qualified to present our unique way of doing business, as he knows both sides intimately. Bryan excelled in training sales and service staffs in the art of selling accessories, making him the perfect support person when our dealerships looked toward accessories as an untapped profit center – he could help set up the program, present the products, train the staffs, and help manage it on an ongoing basis. Bryan left us in 2012 and has worked in Sales and F&I at dealerships in the Seattle area.
In June of 2010, we hired Kirk Roberts, a 22 year experienced installer/installation manager (making him the "rookie" on our staff!) straight from another local competitor, where once more, he felt that his personal level of customer service was being ignored in favor of quick sales. As an MECP certified installer, Kirk's installation capabilities are unsurpassed, giving him the confidence that he could handle whatever challenges crop up in the field. Kirk handled the dealers in the north Puget Sound area from Bellingham to Seattle, giving them options they've never had before – having their electronics installed on-site, without leaving the lot. Unfortunately, we couldn't keep him busy enough and he left us in 2012 to work for a Chevrolet dealership in Marysville (again, one of our customers) as their accessory installer.
In 2011, we hired Brian Baba, an MECP Certified Master Installer, and this took our installation capabilities literally to the next level, as Brian was one of the best installers we had ever seen – extremely analytical, with blinding speed and 99.9% quality control. Brian was our go-to guy for the most challenging installations we had, and nothing ever seemed to slow him down or trip him up. Unfortunately for us, in early 2013 he accepted an offer to work for the City of Seattle and left us on extremely good terms. If Brian ever wants to return, I'll have a truck waiting for him…
It's truly amazing how life works out sometimes (maybe something about making your own luck?), because after Brian left we had to find an equal replacement, and amazingly – with one phone call – I was able to hire Tedd Williams. Tedd is a very old friend and colleague, having worked together at Mobile Audio from 1989-1991, and coincidentally, he was the very first person I offered a job to in 2005 when we expanded. He turned me down then, but this time it was a instant "YES", and he joined the staff in June, 2013. Tedd has made an immediate difference and is thoroughly enjoying our way of doing business (and almost doubling his paycheck from Car Toys!)
Jon Thompson joined ADC Mobile in 2012 as our GPS installer, in charge of our "Special Finance" GPS program. Jon's specialty was dealing directly with customers scheduling appointments, then traveling to the customer's location and doing the installation. Jon in Ben Thompson's son, so he is absolutely learning from the best in the business. Jon left us for another line of work, but the door is open if and when he wants to come back.
Our internet business happened quite by accident, since we do not advertise or promote ourselves online anywhere except this website. We recognize that it's very hard to get accurate and non-biased information on the internet, because everyone wants to sell you something, and very few people have a conscience! The amount of BS online is staggering, and I did not want to contribute to it, so we presented exactly what we know about the products we sell on ADCMobile.com, including videos and pictures of our installations. Evidently we were discovered by some folks in a few forums online, and I started getting calls asking for advice on product and installations. Well, once those questions were answered and those customers were satisfied, they posted their experience online and it definitely snowballed! We now receive thousands of phone calls and emails per month, and we try very hard to treat each and every one as if they were a local customer talking to us face to face. We believe that even if you're not here in the Puget Sound area, you still deserve to be treated with respect and be told the truth about the product you're thinking of buying, whether it's good news or bad news. Our belief in "karma" is very strong – "what goes around comes around" – and we always want to treat our customers the way we'd like to be treated. Please give us a call if you or a family member ever needs help or advice in buying any mobile electronics products – we'll always do our best to help, even if it means telling you that we can't help and end up sending you elsewhere.
At ADC Mobile, we're now a group of three extremely talented career craftsmen, with over 120 years of mobile electronics and dealership experience between us, doing business our own way: slightly unconventional, without drama and issues, offering a much higher level of customer service that others can't match, and, with MUCH lower overhead – which allows us to offer prices that are lower than the competition! It looks like our way of doing business is catching on with our customers, as we've grown our sales in 20 of the past 21 years because we truly appreciate your business, we respect our customers, we respect your schedules, and our continuing commitment to all of our customers is to do the right thing and to do our very best, all the time, no matter what! Hopefully that attitude keeps us growing…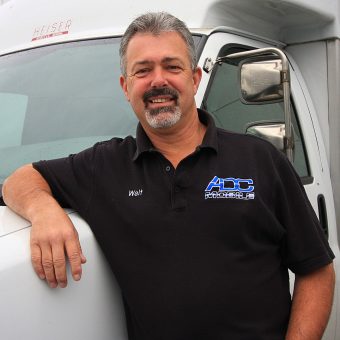 Walt Ottenad
Owner
Advanced Digital Concepts
253-297-4570
THE ADC MOBILE WORK RIGS:

The first ADC work rig – a 1981 Nissan Maxima station wagon. I was so embarrassed of it that I'd park around back at dealerships so no one could see it when I did my jobs!
This car lasted about 4 months, when I bought the Dodge Caravan shown on the right. Not much better, but it had a little more room…
The Caravan lasted over a year, when I moved up to the Ford Windstar (at left).
Once more, the Ford had more room and was a great vehicle until I started getting busier…
The Windstar lasted about a year (detect a pattern here?), then I bought a 1/2 ton Chevy Express (note old logo). Once again more room, but GUTLESS…
Finally, the answer to all of my dreams! A 2003 Chevy Express with a 12 foot box. More than enough room to do just about anything!
Starting with a blank slate, I came up with multiple ideas for signage – most were hideous (thankfully we came to our senses before we printed this one!)
After much thought, the truck came out a little more tasteful, and I went to work building on our reputation for professionalism and quality…
Things went great until I backed out of a driveway into the path of a cement truck (and found out that new GM transmissions DON'T WORK if you try to put it in drive with the throttle wide open!)
Unfortunately for my new employee Rick Nicol, the wreck happened two weeks before he was to come aboard. We added the 2006 van while the other got fixed and it was back to square one with a "white box" again…
2007 saw us expand yet again, with another new truck for Ben, and again in 2010 with another one for Kirk.
In late 2016, we semi-retired the Express vans and downsized to the Nissan NV2500 vans for both installers, keeping the old ones for heavy-duty work and delivery.