The factory B&O system can be identified by this logo on the center speaker: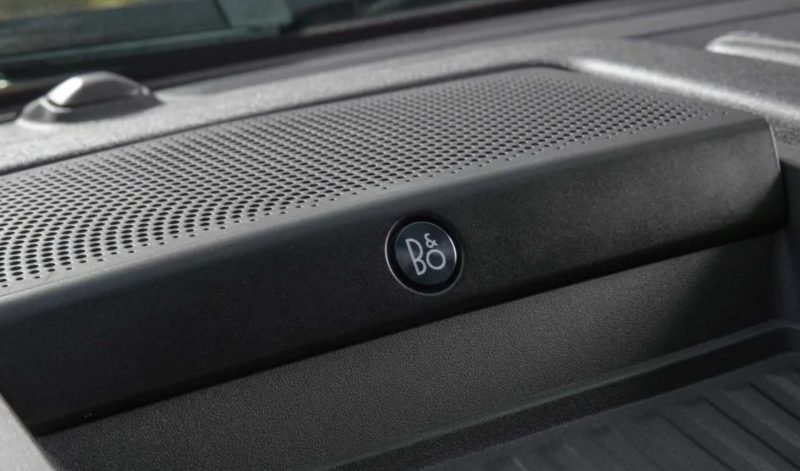 NOTE: If your truck has the B&O logo as shown above, it still MAY NOT need the B&O adapter – the adapter is only required to be used on systems that have a

BLUE

USB plug on back of the CD player/Audio box (see "Installation" tab below). Generally, this only applies to some 2018 and most 2019-2020 model year F-150's.

We suggest that you purchase the adapter if your truck has the B&O audio system. If your CD player/Audio box DOES NOT have the BLUE USB plug, we will accept a return of the adapter for a refund provided it was not installed.