Beginning in 2018, GM changed the location of the RPO code listing plate from the glovebox to a "QR" code located at the rear of the driver doorjamb: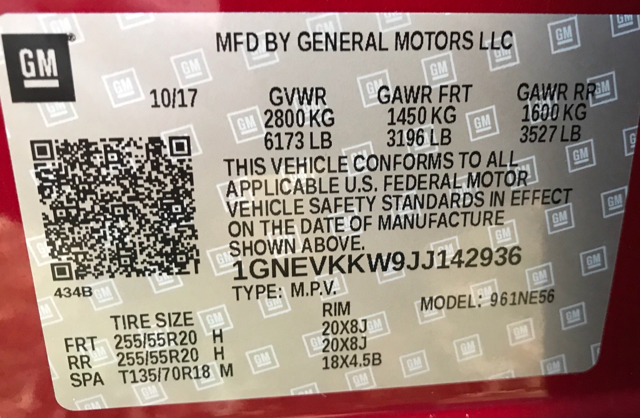 To view all of the RPO codes, simply take your smartphone and scan the QR code (may require a QR scanning app). Once the QR code is scanned, all of the RPO codes will be listed. Copy this text list – you will need to enter it for checkout.
In order to insure compatibility with this satellite radio kit, check for the presence of the "IOR" code.
To finalize the order, you will need you to COPY the RPO code list you have scanned and PASTE it into the order form field above.