OE Motors & Regulators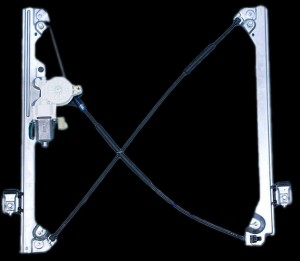 Factory Power Window Replacement Motors & Regulators
We carry most of the popular General Motors power window lift motors. We carry original equipment GM replacement motors in plain brown boxes. Original equipment motors with original equipment specifications ensure proper fit and operation. Give your classic cars original power windows some new power. We carry replacement motors for GM vehicles dating back to 1960!
Got a late model Pontiac or Olds or GM SUV with broken cables on the regulator? We carry replacement units for these too.
We carry several of the popular Ford power window motors and regulators. Our replacement window lift motors are built to original equipment specifications to ensure proper fit and operation. Our replacement motors are brand new, not rebuilt! We also carry cable style regulators for several of the popular Lincolns and Fords.
We also carry popular power window regulators and many regulator and motor assemblies for GM cars and trucks, Ford & Lincoln vehicles, and Chrysler, Jeep, Toyota, Honda, Nissan & Mazda vehicles. These assemblies are copies of the original and are available for a fraction of the price!

DETAILS:
PRICING:
Some of our products are prohibited from being sold or priced online, but if there is a PayPal purchase section below, you can purchase immediately using PayPal
If you are a local dealer, please
Log in
for installed dealer pricing.
If you are a LOCAL DEALER without login credentials, please
contact us
for access.
If you are
outside the Seattle/Tacoma area
and DO NOT see PayPal pricing below, please
Log in
using "paypal" as username and password to purchase, or call 253-297-4570 for credit card orders.
For product questions or to place an order, please
email Walt
via the contact form.