The CarLink ASCL6 greatly expands the capabilities of your Pursuit alarm or remote start by adding communication directly from the app on your smartphone!

Start or stop the vehicle anywhere there is cellular coverage, from anywhere in the world!
Operate accessories like door lock/unlock, trunk/gate release, power sliding door, or up to 4 auxiliary outputs*
Always know where the vehicle is located simply by locating on the app!
*Some features are optional and may not be available for every vehicle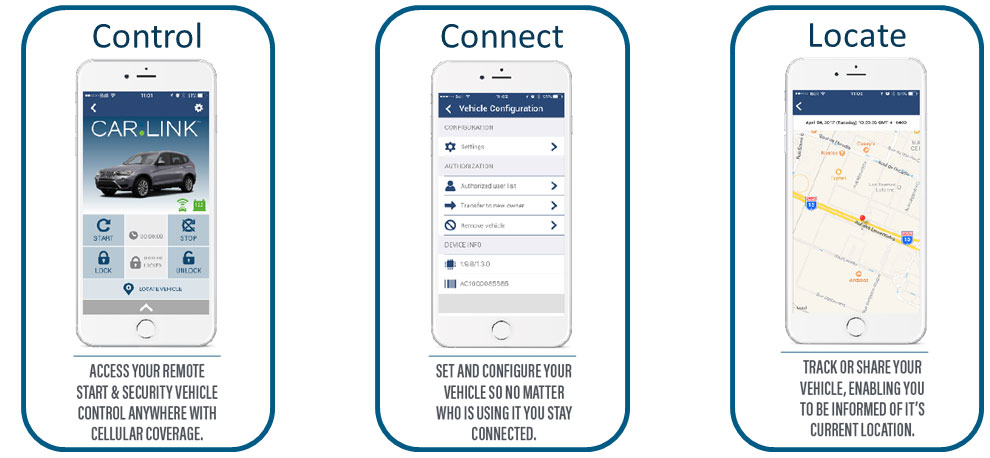 Download the app: