Dynavin iLink Pro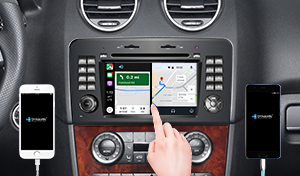 Available on Dynavin N7 Pro platform , Dynavin iLink Pro is a smarter, safer way to use your iOS and Android Phone in the car. Dynavin iLink Pro takes the things you want to do with your iOS and Android Phone while driving and puts them right on your Dynavin display. You can get directions, make calls, send and receive messages, and listen to music, all in a way that allows you to stay focused on the road. Just connect your Smart phone and go.
Dual radio tuner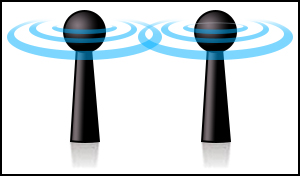 The Dynavin uses an FM phase diversity circuit, processing the signals of the dual antennas built into the vehicle. DSP algorithms create a noise and distortion free FM signal by merging both radio signals into a single new audio stream.  Allowing for optimal radio reception even under the most challenging conditions.
SiriusXM Satellite Radio Ready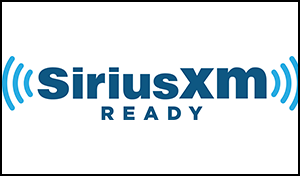 Add the SiriusXM Connect Vehicle tuner (sold separately) to listen to your SiriusXM subscription anytime, anywhere.
IGO primo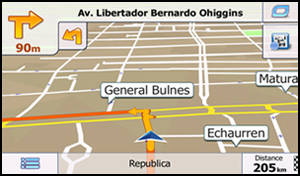 Dynavin N7 Pro features a built-in navigation system with simple destination input, turn-by-turn voice prompts, and selectable route guidance – everything you need to reach your destination quickly and efficiently. Pre-loaded with rich points of interest, its database includes national parks, restaurants, petrol stations, and much more. Furthermore, Dynavin offer 30days FREE updating on the maps after the first use.
DSP sound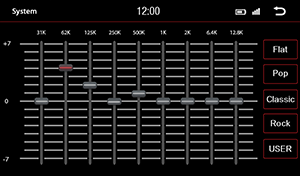 Dynavin N7  head units use high-resolution Burr Brown 24-Bit Digital to Analogue conversion allowing for clean, accurate, stunning sound reproduction.
Capacitive Anti-glare Touchscreen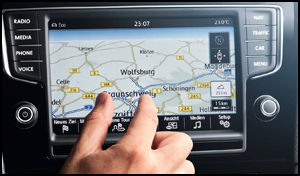 View your Media and Navigation on a clear, hi resolution, display. A capacitive anti-glare touch panel gives you precise fingertip control and superior visibility in all lighting conditions.