Plug and play remote start for 2006-14 GM SUV's & Trucks
Add remote start functionality to your existing FACTORY keyfob with the FLRSGM10 remote start kit! This add-on to the factory keyless entry system allows remote start with no additional fobs on your keyring, and with no additional buttons or displays in the vehicle. Works seamlessly with factory equipment, allowing you to remote start your vehicle very simply, with three presses of the lock button!
The FLRSGM10 is completely reversible as well, making it a perfect add-on for fleets or for people who change vehicles on a regular basis – simply pull the unit from the old vehicle, program the new key code into the FLRSGM10 and end enjoy remote start in the next vehicle!
Options include range extending antenna systems and even start control from your smartphone with the Audiovox ASCL1 or ASCL2!
Applications: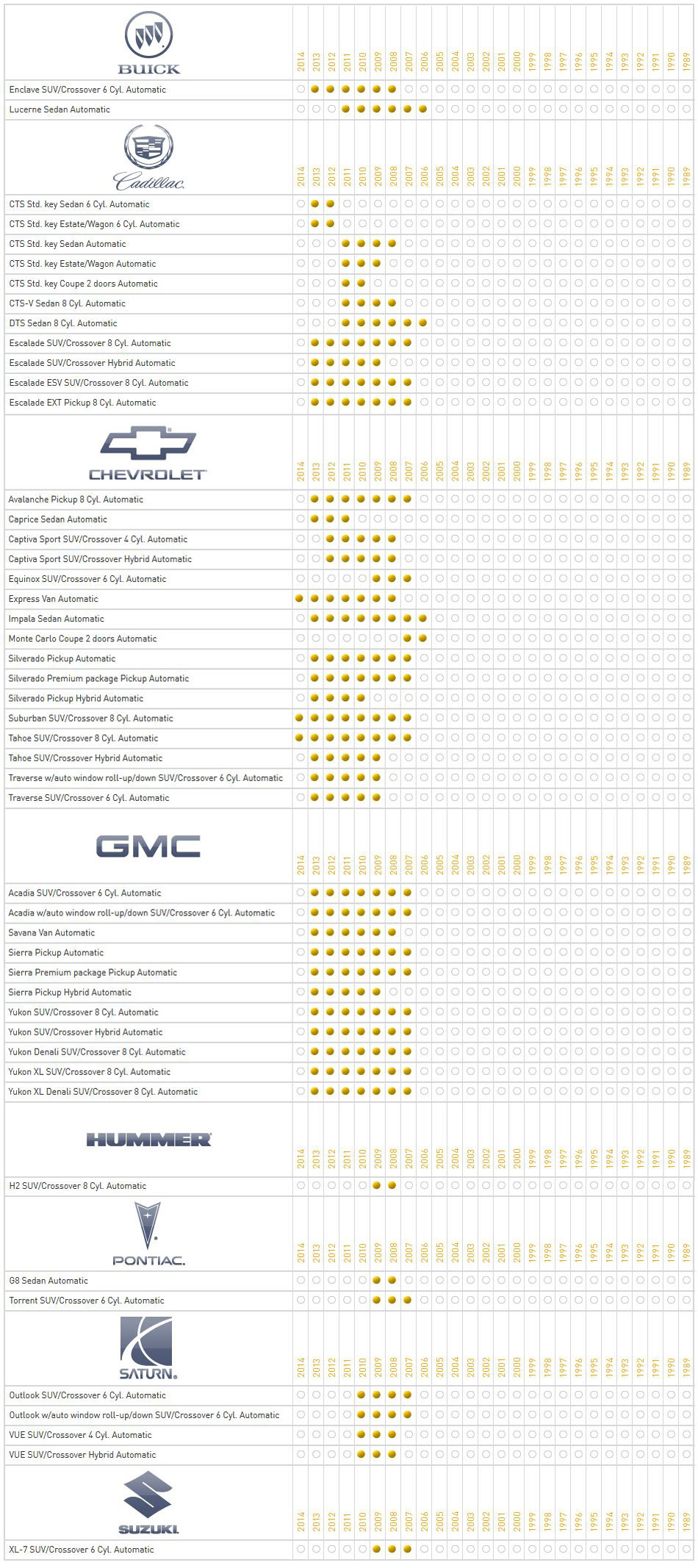 DETAILS:
PRICING:
Fatal error
: Cannot redeclare IsNullOrEmptyString() (previously declared in /home/adcmobile/public_html/wp-content/plugins/custom-field-template/custom-field-template.php(4051) : eval()'d code:3) in
/home/adcmobile/public_html/wp-content/plugins/custom-field-template/custom-field-template.php(4051) : eval()'d code
on line
5